Our first research focus is on understanding and exploiting the interactions of cells with nanostructures for therapeutic applications. We design multi-functional nanoparticles to deliver drug, antigen, protein, siRNA, and DNA to cells for drug, gene, and immunotherapy, as well as nonviral gene editing. The second focus is on constructing human tissue-on-chips for disease modeling and drug development, particularly in using tissue-engineer blood vessel to model Marfan Syndrome and atherosclerosis and generating patient-specific brain organoid to model neuropsychiatric disorders and to address opioid usage disorder.
May 23, 2022
At the 2022 annual meeting of the Society for Biomaterials in April, our doctoral student Shuting Sarah Cai gave a presentation titled "Non-viral Gene Editing in Mouse Brain Achieved by Focused Ultrasound via Systemic Delivery". Her impressive speech was awarded Best Oral Presentation by the Engineering Cells and Their Microenvironments special interest group of the SFB meeting. This is an amazing achievement. Congratulations to Sarah! 
March 17, 2022
Recently, our lab and Dr. Tal Danino's lab reported a novel microbial encapsulation method to promote bacteria-assited therapies. By delicate engineering of the genetic circuit, we developed an inducible capsular polysaccharide (iCAP) on E. coli surface that help the therapeutic bacteria to elude the host immune system temporarily, hence lower risks of inflammation. This allowed higher doses of therapeutic bacteria in mice, which led to improved anti-tumor efficacy. When the iCAP shed, the naked E. coli was quickly cleared in vivo.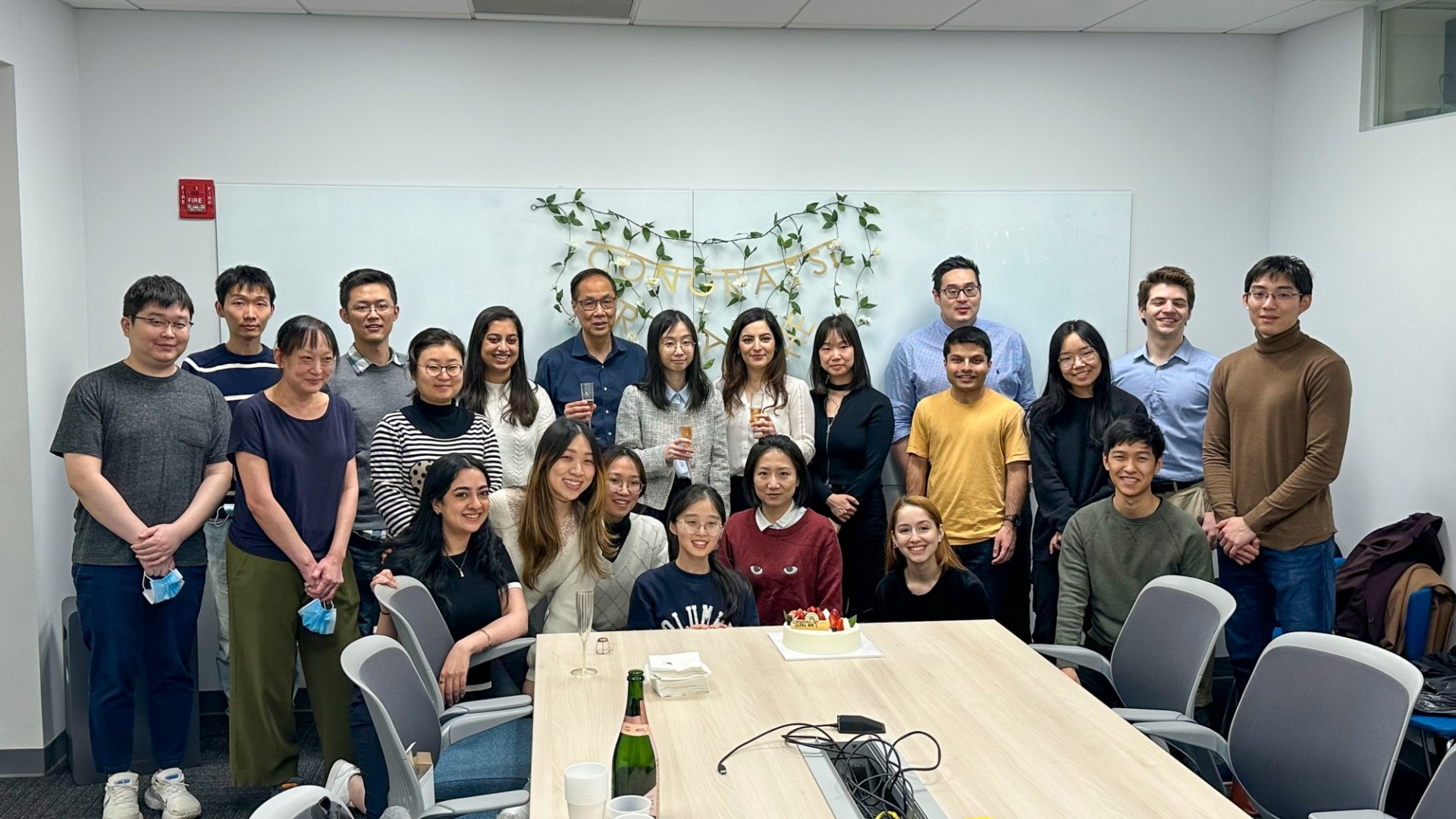 Siyu's Graduation - 2023
BME holiday party - 2022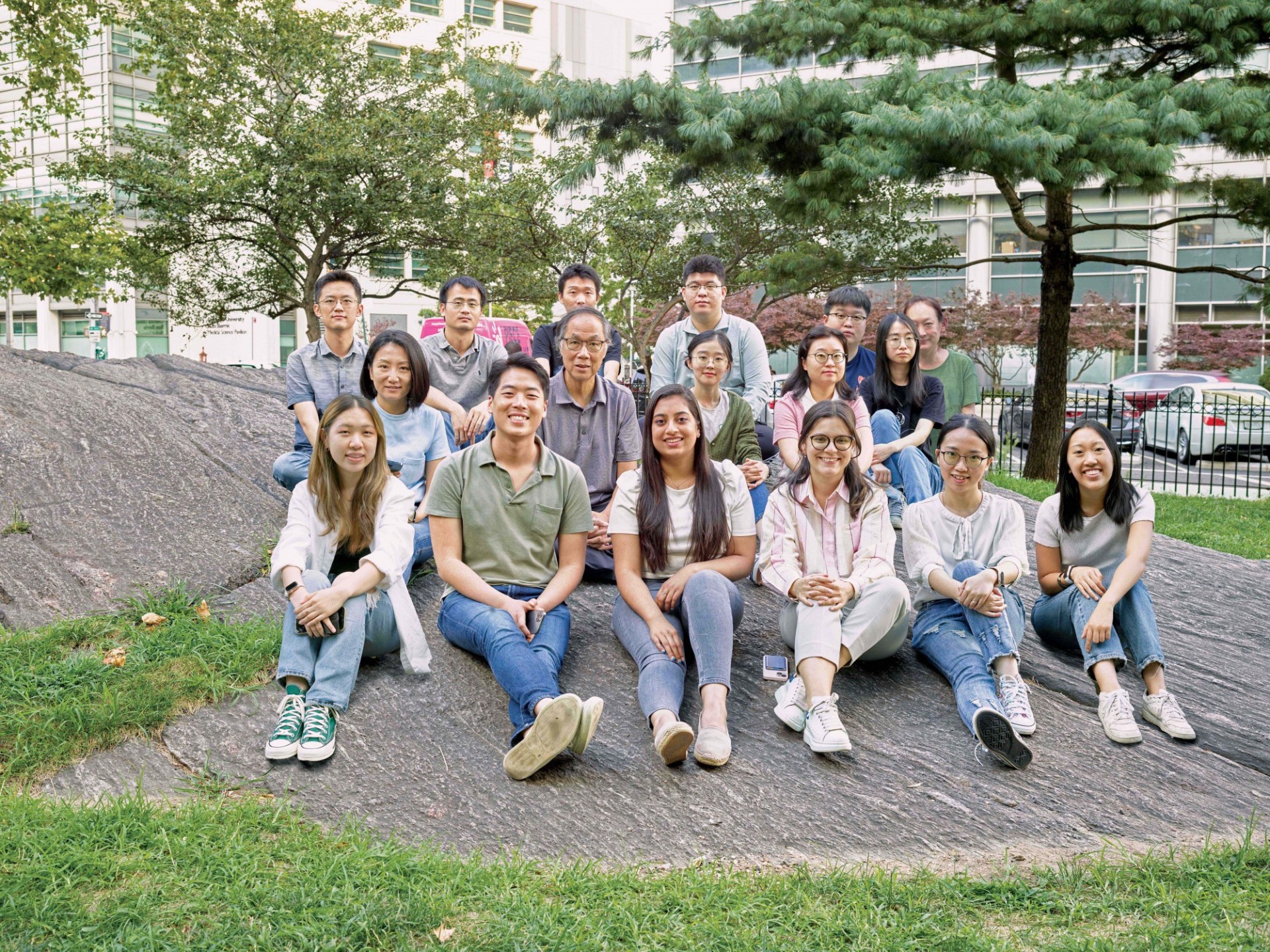 Group photo - 2022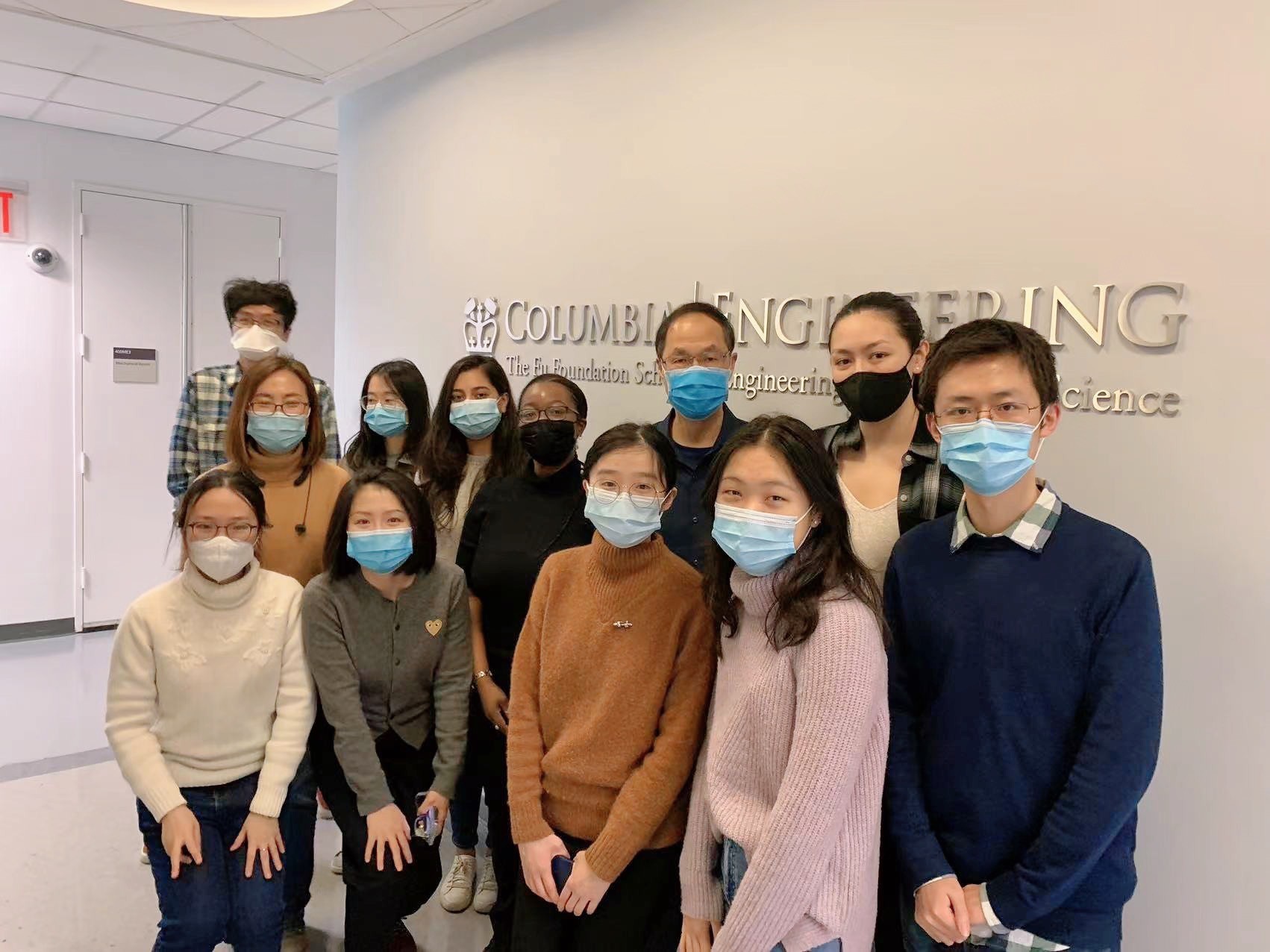 Tolu Graduation - 2022